Bio Bidet
BIO BIDET BB-800 ELONGATED Electronic Heated Toilet Seat | Jet Wash Hygiene | Side Panel Controls | Heated Water | Heated Seat | Warm Air Dry
Stop the Abrasive, Unhealthy Use
of Toilet Paper!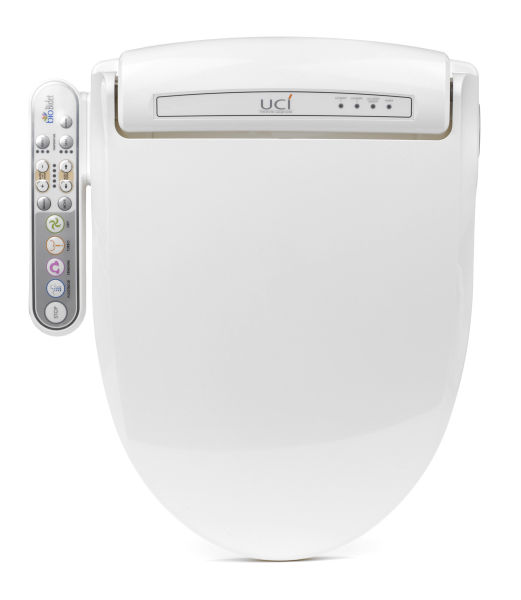 Bio Bidet Prestige BB-800!
 Designed To Fit On Most Elongated
Existing Toilets without a French Curved Water Tank
For Round Toilet Bowls - See Our BB-800 Round

Brand New In The Box - 3 Year Factory Warranty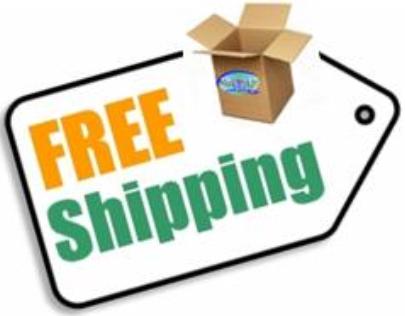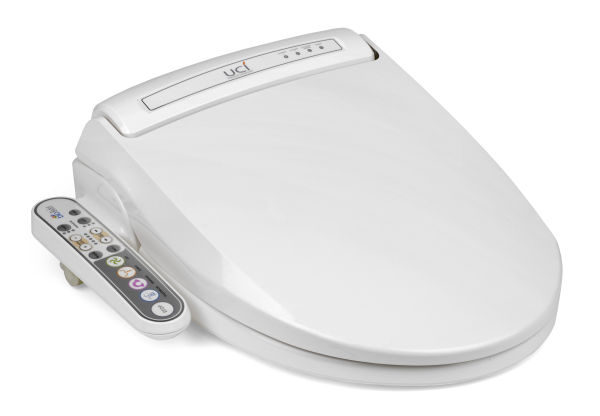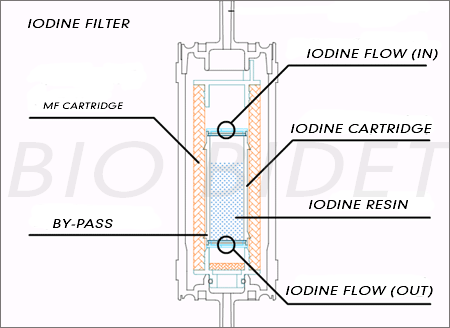 FREE Bonus!
TWO Bidet Iodine Water Filters
Luxury Class Prestige BB-800 Bidet Seat
Lifestyle Upgrade.
Prestige bidet seat by Bio Bidet will keep your cleanness and elegance.
Newly designed control panel allows easy operation. State-of-the-art patented 1 pocket 3 nozzle system includes Anterior, Posterior and the new, Turbo wash allows users to choose different water streams per their needs.
Also equipped with capacitance seat sensor, Warm air dry, Hydraulic heated seat and cover, Massage, Oscillating and much more.
CLEANING FEATURES

CONVENIENT FEATURES

Patented 3-in-1 nozzle system
Oscillating
Wide cleaning
Pulsating
Massage cleaning
Patented vortex water stream
Satisfying posterior cleaning
Soft feminine cleaning
Bubble infusion
Nozzle self-clean

Fixed easy to use side-panel
Easy nozzle replacement
Adjustable heated seat
Powerful deodorizer
Intelligent body sensor
Adjustable warm air dry
Slow closing
Quick release for easy cleaning
Automatic power save
3 year limited warranty
Treat Yourself.
Experience how clean really feels
With striking similarities to its sibling, the Supreme BB-1000, the Prestige BB-800 is the premier side control panel luxury bidet seat model. The BB-800 comes packed with luxury features such as the warm heated seat, pulsating and oscillating wash options, and the exclusive Turbo wash all made available on the easy to use side panel.
Space-saving, attractive, and built to last- the Prestige BB-800 advanced bidet toilet seat has all the features you could want and more.
Tank Reservoir for Heated Water.
No cold water shocks, ever.
Dependable and performance-driven, the tank type water reservoir is known for its steady stream output and consistent temperature.
No cold water shocks and no fluctuation in the water stream. The tank reservoir is the standard in bidet heating methods known for its low energy consumption and solid performance. Since the water is already stored and heated in the tank, you only receive your desired temperature upon selecting it and the water pressure remains steady from start to finish.
The Tank Reservoir combines water flow and temperature consistency for the most satisfying experience.
Luxury Convenient Features.
Lifestyle Upgrade.
The Prestige BB-800 comes packed with all the luxury features you could want such as the heated seat, heated air dryer, massage and oscillating mode.
Experience full control over preference with options such as adjusting nozzle position, pressure, and temperature. You can also control the temperature of the heated seat and air dryer.
The 3-in-1 nozzle system includes the signature Turbo water stream, excellent posterior wash, and softer feminine wash with bubble infusion technology.
Full Control at Your Fingertips.
Easy to see, easy to use.
Convenience is always close by with an attached side control panel.
The Prestige BB-800 controls are all present on the side panel with clean, rounded edges attached on the right-hand side.
The layout was strategically arranged to make using the bidet as easy as can be. The main function buttons such as the posterior, feminine, and vortex wash are large with accompanying icons.
Preference buttons such as water temperature, water pressure, and nozzle positioning are visually easy to keep track of by the selection lights which indicate the selected level..
Satisfying Water Stream.
with Aerated Bubble Technology.
The Prestige BB-800's water pressure and cleansing abilities cannot be beat. Due to the superior technology of the aeration method and the patented 3-in-1 nozzle system, the water stream is always full and provides maximum cleaning.
The powerful built-in motor keeps the stream consistent to your preference whether it is the gentle feminine wash or the robust posterior wash.
Another feature on the Prestige BB-800 is the exclusive Turbo wash which works as an effective and natural way to assist with bowel movements.
Exclusive Turbo Wash.
For satisfying cleaning experience.
3 YEAR LIMITED WARRANTY.
The best warranty coverage in the industry.
Bio Bidet values your business and always attempts to provide you the very best of service.
Prestige bidet seats come with 100% warranty coverage for 3 full years from date of purchase.
It's commitment from Bio Bidet to maintain a high degree of quality, dependability and reliability.
Proper way to use Prestige BB-800 Bidet Seat.

   1. Adjust water pressure and temperature at desired settings.

   2. Constipation problem? Change water pressure low to medium rapidly.  This will stimulate anal region to induce bowel movement.
   
   3. Choose desired nozzle and activate.

   4. Oscillating is highly effective for optimal cleansing.

   5. Optimum usage is about 15 seconds at a time with medium temperature and pressure.

   6. Remove excessive water in gentle tapping motion using toilet paper.  No wiping.

   7. At medium heat and air setting, use dryer for about 15 seconds. 

   
 FAQ


Does the Bidet 800 Seat require electricity?
Yes it does, and it needs to be plugged into an existing outlet with GFI. The Bidet comes with a 4 foot power cord.
How do you get a warm water supply?
The Bidet 800 Seat connects only to cold water connection. It has a built in water tank and heater. Water temperature and pressure is electronically regulated for consistency.
Is a professional plumber needed for installation?
All offered Bio Bidet products are designed for D.I.Y. Installation is simple as 1,2,3 requiring no special skill or tools at all.  However, if you have no plumbing experience, hire a professional plumber.
Is it going to fit my toilet?
This model BB-800 is designed to fit most Elongated toilets without a French Curve
(For Round shaped Toilet Bowls see our BB-800 Round)
Bidets will NOT fit on 1 piece toilets with a French Curve.


How do I determine my toilet type?
Bidet Seat References.
Toilet References.
Toilet Seat Measurements Guide, Elongated vs. Round
Elongated seat is oval shaped seats which is about 2" longer than a round bowl and often found to be more comfortable but in small bathroom, a round bowl can save space.
Toilet Type Guide, 1PC vs. 2PC
One piece toilet has the toilet housed in one complete unit where two piece toilets has a separate bowl and tank. Offered Bio Bidet seat models are designed to fit all 2 piece toilets and most of 1 piece toilets. Only exception will be rare types of one piece toilets with severe French curves where toilet tank connects to the base of toilet such as type C below.
TYPE A and B : YES , TYPE C : NO (has French Curved water tank).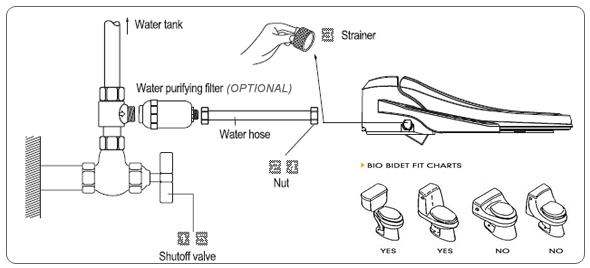 What actually happens?
When you press the "cleanse" button, a wand, about the size and shape of a fat pencil (that was previously hidden under the seat) automatically extends, washes itself, and then sprays a carefully aimed aerated stream of water for a few seconds, or until you touch the "stop" button. Then the wand rinses itself off again, and it retracts, out of the way again.
Does anything touch me?
No. The only thing that touches you is water ...nothing else.
How do I know when I am clean?
The engineers have been perfecting the Bio Bidet for over ten years, and millions of them have been sold. They have plenty of research on exactly what it takes. If you have any doubts, you can always press the cleanse button again or check with toilet paper.
How does the dryer work?
Very much like a gentle blow dryer for your hair. The time and temperature are adjustable for your convenience.
Can I flush the toilet "normally' with a Bio Bidet installed?
Yes, although the water supply for the Bio Bidet and the toilet tank is the same, there is plenty of water for both. You can use the Bio Bidet and flush the toilet at the same time, without any problem whatsoever.
How long does it take to deliver?
Most orders are processed and shipped within 72 BUSINESS hours via UPS ground service. Orders should take from 4 to 7 days to deliver.
YOUR BIO BIDET

Bio Bidets are designed to be installed onto your existing toilet just using a few tools and plumbers tape.

How to use your Bio Bidet:

When the user is ready to finish up in the bathroom, a simple push of a button will initiate a stream of water.

The stream can be controlled, and is aimed to cleanse the genital-anal region of the user while still remaining seated on the toilet.  This is far thorough cleaning, making it more hygienic. 

It is also far superior over the conventional bidets because toilet seat Bidets do not require the additional space to install, but best of all, it allows the user to remain seated instead of having to move over to sit on the bidet after finishing on the toilet.

It is intuitive that because of the anatomy of the area, using a dry toilet paper to clean is inevitably going to leave residues, leaving the area prone for bacterial growth and infections.

As a testament of one of the benefits of water over the paper use, in cultures where water cleansing is traditionally the preferred practice, such as in Indonesia, Middle Eastern or South-West Asian countries, hemorrhoids occur with much less frequency.

White color ONLY.

 

Specification

BB-800 Prestige Bidet Seat

Power Rating

AC 120V 60Hz 600W

Water Inlet Type

Type

Direct Inlet flow type

Water Inlet Pressure

0.4~7.5 Kgf/cm2 (5.69 psi~106.7 psi)

Power Cord

1.2 m (4 ft)

Wash Device

Posterior Wash

Max. 1.2L/Min (Max. 0.32 GPM)

Anterior Wash

Max. 1.2L/Min (Max. 0.32 GPM)

Water Pressure Adjustable

5 Levels

Warm Water Temp.

Room Temp ~ 40C

Heater

600W

Safety Devices

Thermal fuse, thermal switch, Float switch

Heated Seat

Temperature

Room Temp ~ 40C

Heater

55W

Safety Devices

Thermal Fuse

Warm Air Dryer

Dry Temp.
Room Temp ~ 45 C

O

Heater 250W

Safety Device
Thermal Fuse

Enema Function

O

Deodorizer

O

Remote Control

O

Inlet Water Temperature

3C~35C (37.4 F ~ 95 F)

Ambient Temperature

3C~40C (37.4F ~ 104F)

Dimension

Elongated

Round

W: 475mm-18.7"
L: 525mm-20.6"
H: 185mm-7.28"
W: 475mm-18.7"
L: 493mm-19.4"
H: 185mm-7.28"

Weight

5.2 KG / 10.7 LBS

 
 

Returns - Exchanges and Repairs only

Bidet seat which have been installed or used are non-refundable due to governmental regulations pertaining to personal hygiene products.  UCI cannot accept product returns if the installation hardware kit has been opened or if other signs of use are detected.  

How to obtain service:

To obtain repair service under this warranty, you must contact an authorized UIC service center to obtain an RMA (Return Merchandise Authorization) number.  Proof of purchase in the form of a copy of your original receipt must accompany the returned unit.
---
Share this Product
---
More from this collection