Clean Sense Bidet
CLEAN SENSE BIDET ROUND 1500R-RW Electronic Toilet Seat w/Remote Control, Air Dry, On Demand Continuous Warm Water
 The Clean Sense DIB-1500R-RW
Round White
Electronic Toilet Seat Bidet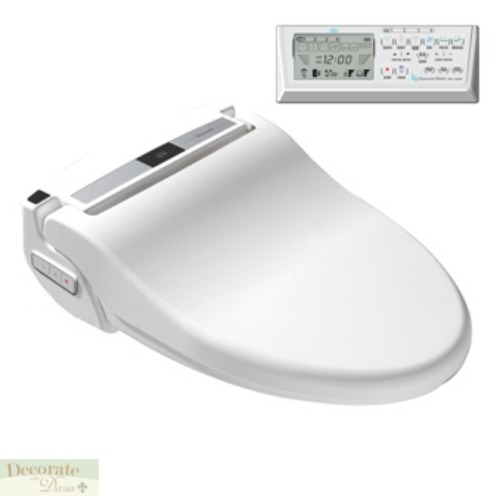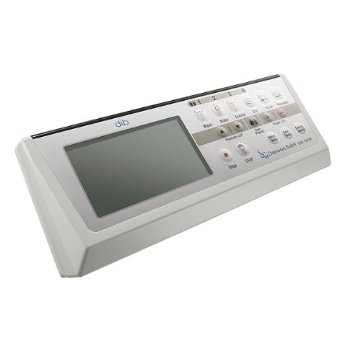 Description:
The Clean Sense Round DIB-1500R-RW Bidet
Pamper yourself with a gentle, warm aerated stream. A convenient remote control allows you to personalize functions including water temperature, pressure, and even offers a gentle cycling massage feature.

Follow cleansing with a touch of a button for an adjustable warm air-dry while enjoying the comfort of a gently heated seat. Both features include adjustable temperatures.
DIB-1500R-RW is equipped with state-of-the-art "smart power saving function" that calculates the most frequently used hours of the day for maximum savings with a powerful deodorizer that eliminates up to 90% of embarrassing odor.

Its patented 1 pocket 3 nozzles allow maximum hygiene with a soothing pulsating massage. Equipped with the most advanced "Capacitance" seat sensor and "Self Diagnose,"DIB-1500R is truly the most advanced and complete bidet seat in the industry.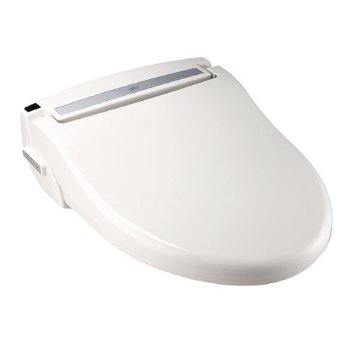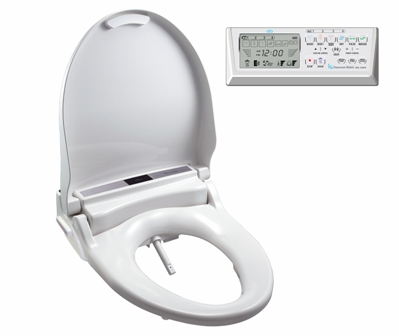 Features:
Remote Control
•Warm Air Dryer plus Carbon Air Deodorizer
•Charcoal air filter cleans the air
•Enema Wash
•120V AC
•Warm Seat
•Seat safety sensor
•Soft Close Seat and Lid
•On Demand Continuous Warm Water
•One Wand
•3 Nozzle tips - Front, Rear and Enema
•In Use Moving Nozzles Massage function
•Bubble wash and Pulse wash function
•Remote Control
•Quick release feature for cleaning
•Energy saving feature
•Child safety feature
Warranty:
Comes with a full 1 Year Manufacturers warranty from date of purchase.
FAQ
Does the Clean Sense Bidet Seat require electricity?
- Yes it does, and it needs to be plugged into an existing outlet with GFI. The Bidet comes with a 4 foot power cord.

How do you get a warm water supply? 
-  Clean Sense Bidet Seat connects only to cold water connection. It has a built in water tank and heater. Water temperature and pressure is electronically regulated for consistency.

Is a professional plumber needed for installation?
- All offered Bidet products are designed for D.I.Y. Installation is simple as 1,2,3 requiring no special skill or tools at all.  However, if you have no plumbing experience, hire a professional plumber.

Is it going to fit my toilet?
- This model DIB-1500R-RW is designed to fit most ROUND toilets.
(1 Piece Toilets - Some Fitting Restrictions May Apply)
(For Elongated shaped Toilet Bowls see our DIB-1500R-EW Elongated)

1. How do I know if my bowl is round or elongated?
- Older or basic toilets are round.  The inside RIM of the round toilet bowl is ROUND usually about 11 inches around. 
More modern or deluxe toilets have an elongated bowl, the inside RIM is EGG SHAPED, that is about 2 inches longer than it is wide, it's a noticeable difference you can see.  

If you're still wondering, you can measure from the front of the toilet tank, to the very front of the toilet bowl.  That measurement will be about 17+ to 19 inches if the bowl is round, and 19.5 to 20+ inches if your bowl is elongated.

1 PIECE TOILET - A toilet sculpted into a seamless unit,  and has no crevices between the tank and bowl. 
2 PIECE TOILET - This type of toilet has a separate tank and bowl which are bolted together upon installation 
---
Share this Product
---
More from this collection