Infinity Bidets
INFINITY BIDET ROUND XLC-3000 Toilet Seat, Remote Control, Twin Nozzles, Endless Warm Water Wash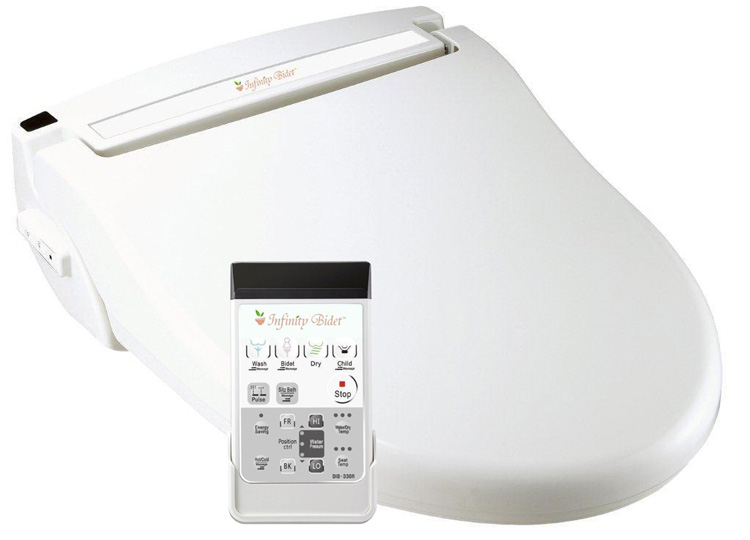 Infinity Bidet ROUND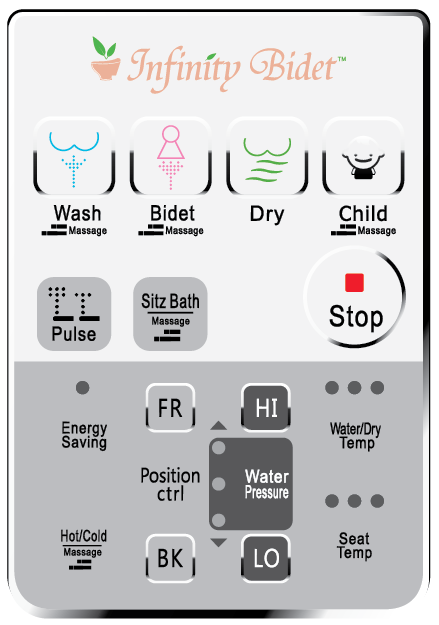 3-Year 100% Warranty

Remote control with customizable user presets

Fits most 1- and 2-piece toilets

Available in Round &

Elongated

seat sizes

Available in white

Electricity required - Outlet within 4' of toilet

On-Demand Ceramic Heating System

for unlimited warm water & energy efficiency

Warm seat with seat safety sensor & temperature settings

Anti-slam seat & lid

Child mode

Twin moving nozzles (Two adjustable reach – forward/back wands & nozzles)

Aerated water

Massage wash button (auto-moving wands & nozzles)

Pulse wash mode

Hot/cold cycle wash – Exclusive Feature!

Sitz-bath wash – Exclusive Feature!

Adjustable water pressure & temperature

Adjustable dryer temperature

Quick-release feature for cleaning

Energy-save mode

USA Customer Service/Parts Center

Made in South Korea
Three Years Manufacturer's Limited Warranty - 100% Coverage of all parts and labor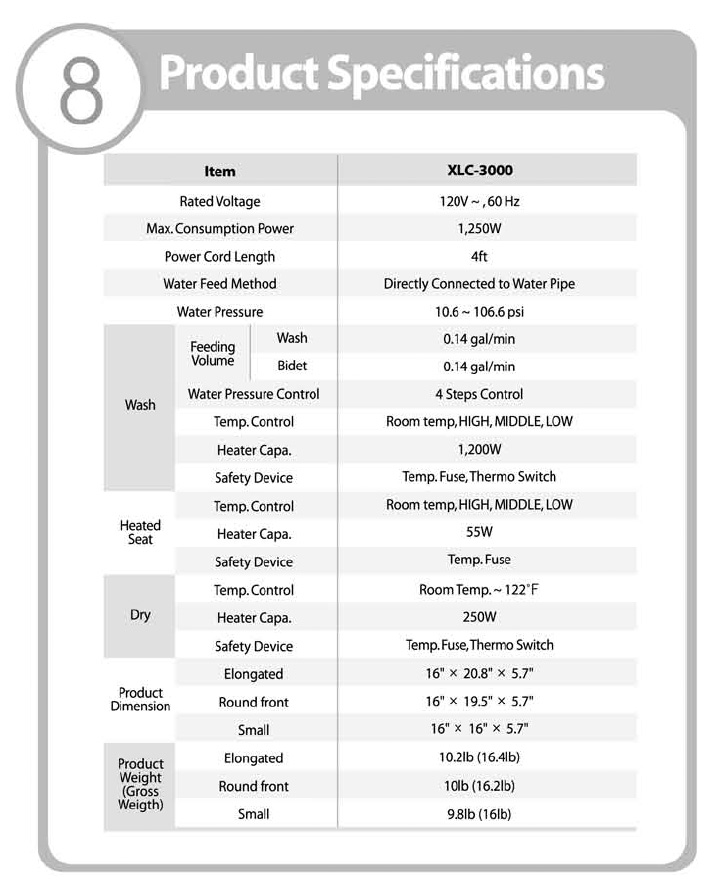 1. How do I know if my bowl is round or elongated?


- Older or basic toilets are round.  The inside RIM of the round toilet bowl is ROUND usually about 11 inches around. 
More modern or deluxe toilets have an elongated bowl, the inside RIM is EGG SHAPED, that is about 2 inches longer than it is wide, it's a noticeable difference you can see.  

If you're still wondering, you can measure from the front of the toilet tank, to the very front of the toilet bowl.  That measurement will be about 17+ to 19 inches if the bowl is round, and 19.5 to 20+ inches if your bowl is elongated.

1 PIECE TOILET - A toilet sculpted into a seamless unit,  and has no crevices between the tank and bowl. 
2 PIECE TOILET - This type of toilet has a separate tank and bowl which are bolted together upon installation.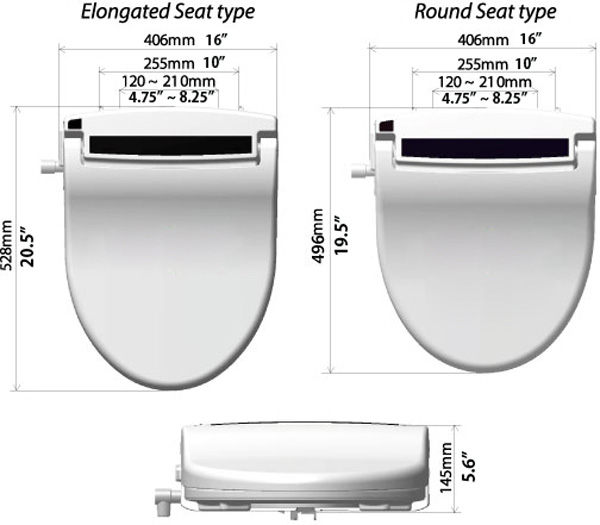 ---
Share this Product
---
More from this collection